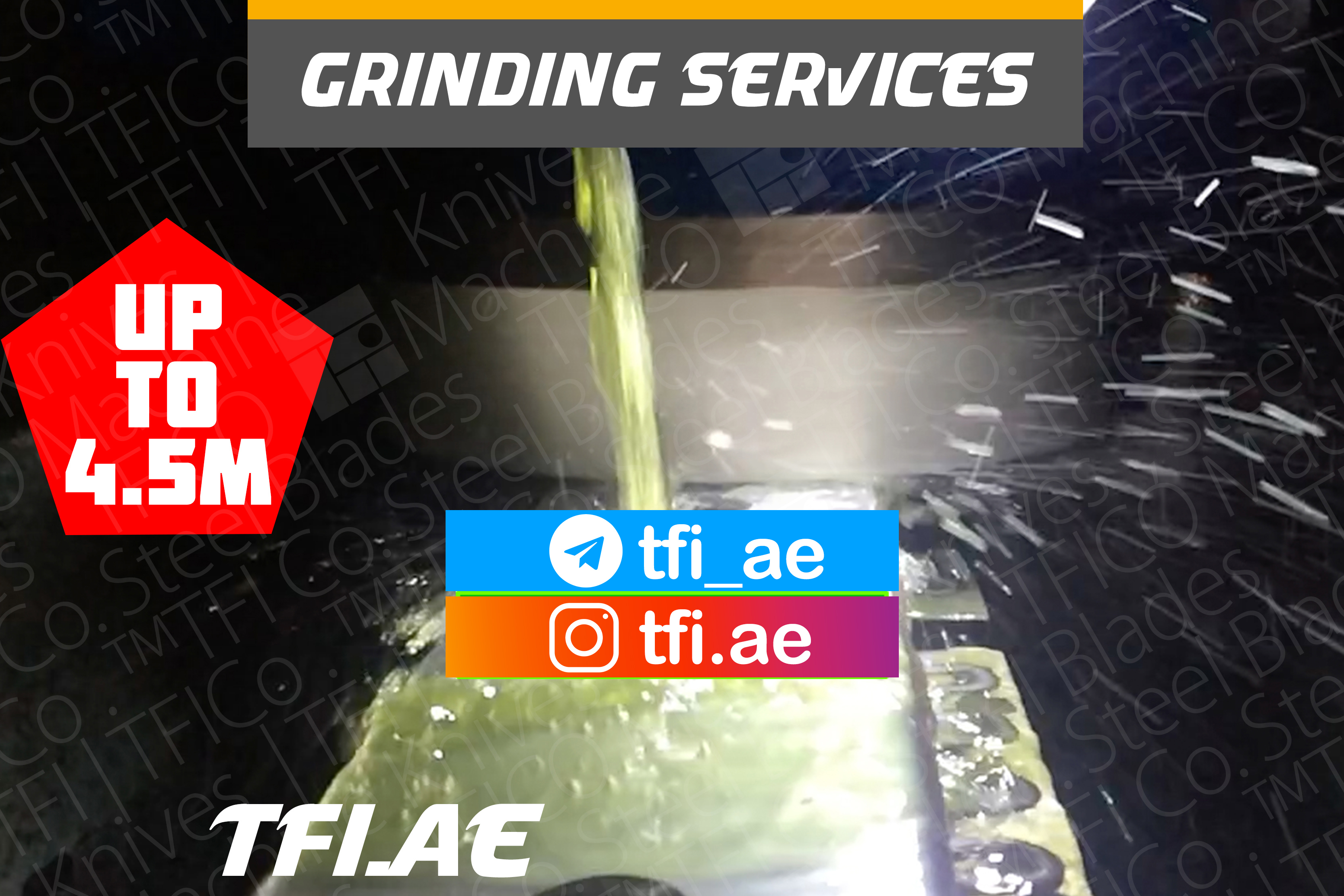 Precise Sharpenning and Grinding Tools and Machine Knives
TFI Co. has been a trusted manufacturer of machine knives and steel blades since 1965, and we are committed to serving our customers in the UAE with top-quality resharpening services. Our team of skilled technicians provides accurate and precise sharpening for all types of tools, ensuring that your equipment performs at its best and generates more profit for your business.
We specialize in tungsten carbide sharpening, sharpening of teeth for saw blades, reconditioning of tools, regrinding of machine knives, polishing of blades, and resharpening of shear blades (guillotine knives). Our capacity for single-time grinding extends up to 4.5 meters, allowing us to handle even the largest jobs with ease. We also provide installation and rotation of shear blades in Dubai, Sharjah, and Abu Dhabi, and we offer repair services for hydraulic systems used in shearing and press brake machines.
At TFI Co., we are committed to delivering the highest quality products and services to our customers, backed by decades of experience and expertise in our field. Whether you need resharpening for your existing equipment or new blades manufactured to your exact specifications, we have the technology and know-how to get the job done right. So why settle for anything less? Trust TFI Co. for all your sharpening and grinding needs, and experience the difference that precision and accuracy can make for your business.